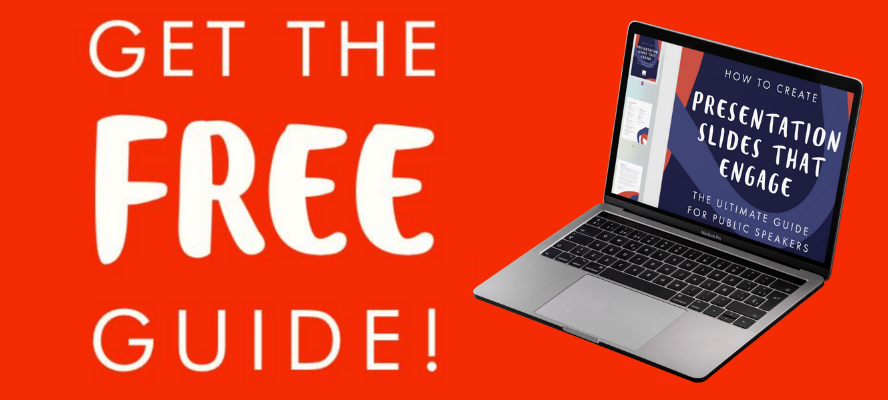 HOW TO CREATE
PRESENTATION SLIDES
THAT ENGAGE
YOU'RE ON A MISSION TO TRANSFORM THE WORLD.
I'M a speech coach WHO helpS people eXACTLY like you.
Let me teach you how to create a powerful presentation and then stand up and absolutely own it. We'll work together to craft a message that grows out of your unique experience, vision and purpose. Then I'll help you deliver it in a way that feels authentic and powerful.
Stand up. Be great. The world needs nothing less.
Speech
Coaching
I'll guide you through every step of your presentation, from brainstorming and developing your initial idea to delivering your speech with confidence.
Video
Feedback
If you've got a video of yourself giving a presentation, I'll provide comments and suggestions for improvement on your content, organization and delivery.
Slide-Deck Critique
Send me your Powerpoint or Keynote presentation and I'll give you detailed feedback on how you can improve the text, images and overall style of your slides.
STORY
BANK
I'll help you create a collection of stories that you'll be ready to tell at a moment's notice, suitable for a variety of topics, circumstances and audiences.

"Nancy has helped me greatly. I was able to bring my topics for brainstorming as well as get solid professional input and feedback. She reaffirmed my natural ability while helping me develop my technical skills in a safe environment. To do anything great you really need to apply yourself, and Nancy allows safe space through her dynamic and interactive coaching to do just that, with both compassion and accountability. "
—Angie Conn, Speaker/Survivor/Mentor
"Nancy helped me bring my presentation to life with colorful stories and techniques to capture the audience's attention. Sometimes my passion for education allows me to give my audience too many details. Nancy assisted me in recognizing which details actually help my presentation compared to those that hinder my delivery. Nancy is an amazing speech coach and her services are invaluable."
—Tonjala Eaton, Educator and Author
"I didn't even know where to start.... So I got in contact with Nancy, and it was a really pleasant and productive experience. We talked about every aspect…. I can say that her coaching was essential for me to be able to create an excellent presentation. I highly recommend Nancy, without a doubt. I consider her very professional, and she really knows how to organize and work together with others."
—Raquel Bronstein, Educator
LET'S WORK TOGETHER
Fill in the form below and I'll get right back to you.
And rest assured, I will never sell or share your email, period.